Rubber Custom Color Matching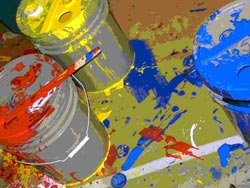 Wefco Rubber Mfg. Co., Inc. is proud to announce that we now offer custom color matching for all of our extrusion profiles. For a minimum order of 200 lbs we can provide custom color matching for nearly any color in our 70 durometer EPDM compound. We can match powder coats, aircraft, appliances, plastics, furniture, tile, special panels, etc. In order to match colors successfully, we will need a painted part at least 4" square. Not all colors will need custom matching. If we find an existing color that we feel is an excellent match, we will notify you with no delay.

For 60 years you have counted on Wefco for our quality rubber extrusion line. You can now count on us to color customize each profile to meet your exact needs. Your company will benefit from what we now offer. Please contact us with any comments or questions. As a trusted customer, we would love to hear your feedback. We are excited at the opportunity to help you and your company in your next project.